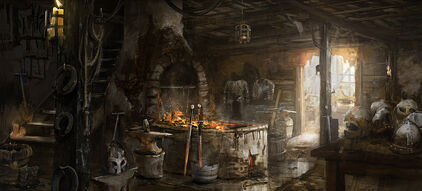 Blacksmithing is a profession and is the art of forging items out of metals, minerals, and other trade goods. Blacksmiths utilize bars of metal unearthed and smelted by the mining profession along with various trade and magical goods to produce their wares.
Ad blocker interference detected!
Wikia is a free-to-use site that makes money from advertising. We have a modified experience for viewers using ad blockers

Wikia is not accessible if you've made further modifications. Remove the custom ad blocker rule(s) and the page will load as expected.