Physical Characteristics
Edit
Generally taller than humans, elves possess a graceful, slender physique that is accentuated by their long, pointed ears. It is a mistake, however, to consider them weak or feeble, as the thin limbs of an elf can contain surprising power. Their eyes are wide and almond-shaped, and filled with large, vibrantly colored pupils. The coloration of elves as a whole varies wildly, and is much more diverse than that of human populations.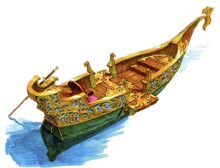 Ad blocker interference detected!
Wikia is a free-to-use site that makes money from advertising. We have a modified experience for viewers using ad blockers

Wikia is not accessible if you've made further modifications. Remove the custom ad blocker rule(s) and the page will load as expected.